Prix Galien Canada Research 2009
Dr. Donald F. Weaver
MD, PhD, FRCP(C)

Professor

Departments of Medicine (Neurology) and
Chemistry and School of Biomedical Engineering
Dalhousie University
Canada Research Chair Tier 1 Neuroscience
Webster Research Chair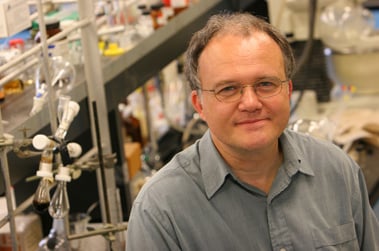 Dr. Donald F. Weaver's research program basically has focused on three disease states: epilepsy, Alzheimer's disease and bacterial infections.
His epilepsy drug-design program has identified 390 beta-alanine analogues that have been screened for antiepileptogenic activity. No such drugs are currently available. His laboratory has discovered and patented one agent with promising antiepileptogenic activity which is now in preclinical development.

In the Alzheimer's drug-design program, Dr. Weaver's group identified a new receptor, BBXB, which is found in both beta-amyloid and tau proteins, and is central to their aggregation process. Two candidate molecules, Fibrillex and Alzhemed, bind to the BBXB receptor and have demonstrated a capacity to prevent aggregation of both beta-amyloid and tau proteins. Alzhemed has not been proven effective in altering the dementia process in Alzheimer's disease but Fibrillex was developed and approved for the treatment of systemic amyloidosis.
Recent work has identified a compound, NCE 217, which has simultaneous activity against both the beta-amyloid and tau proteins. This discovery is being labelled a major breakthrough in Alzheimer's disease and was awarded the American Health Foundation Centennial Award.

In the antimicrobial drug-design program, Dr. Weaver's laboratory has designed a family of novel thiophene analogues that inhibit the LpxA enzyme, thereby functioning as innovative antimicrobials against Gram-negative sepsis. Dr. Weaver's work has been recognized internationally.
The Research Award recognizes the outstanding contribution of a researcher or a research team having made, according to the Prix Galien Canada jury, a significant contribution to the diagnosis, prevention or treatment of disease. Candidates from academia, health-care institutions, research centres and the biopharmaceutical industry are eligible.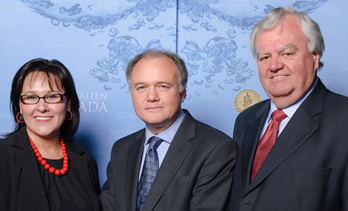 Dr. Donald F. Weaver, winner of the Prix Galien Canada 2009 Research Award, with The Honourable Leona Aglukkaq, Minister of Health (left), and Dr. Jacques Gagné, Prix Galien Canada Jury President (right).
Prix Galien Canada Product 2009
Pfizer Canada inc.
Varenicline Tartrate

Champix
Varenicline marketed by Pfizer is the first example of an alpha4-beta2 nAch Receptor partial agonist that was specifically designed for smoking cessation. As a partial agonist, varenicline has a novel and unique mechanism of action that allows a basal nicotinic receptor action to reduce craving experiences during nicotine withdrawal, and also blocks positive reinforcement by nicotine should the patient lapse to smoking while on therapy.

In a Cochrae meta-analysis and head-to-head clinical trials, this novel mechanism of action has been demonstrated to translate into an efficacy advantage over other currently available pharmacotherapies for smoking cessation, bupropion SR and nicotine replacement therapy.
Recently published economic evaluations have indicated the favourable cost-effectiveness of varenicline compared with unaided cessation and other aided interventions including counselling alone, nicotine replacement therapy, bupropion SR and nortriptyline. The Medical Letter (July 2008) considers that the benefits of using varenicline to stop smoking may outweigh the risks of using the drug .
Smoking is the number one preventable cause of premature death in Canada. The clinical and scientific data indicate that Champix is an effective drug and increases the chances of smoking cessation. It is the first of a new class of drugs and the first new medication for smoking cessation in almost a decade that has shown superiority over the existing therapies.
The Innovative Product Award is presented annually to the company that has developed a drug judged by the Prix Galien Canada jury to have made the greatest contribution to the diagnosis, treatment, mitigation or prevention of a disease, a disorder, an abnormal physical state or the symptoms thereof, in humans and animals. The selected drug will have shown highly positive effects on patient care in Canada in terms of safety and innovation.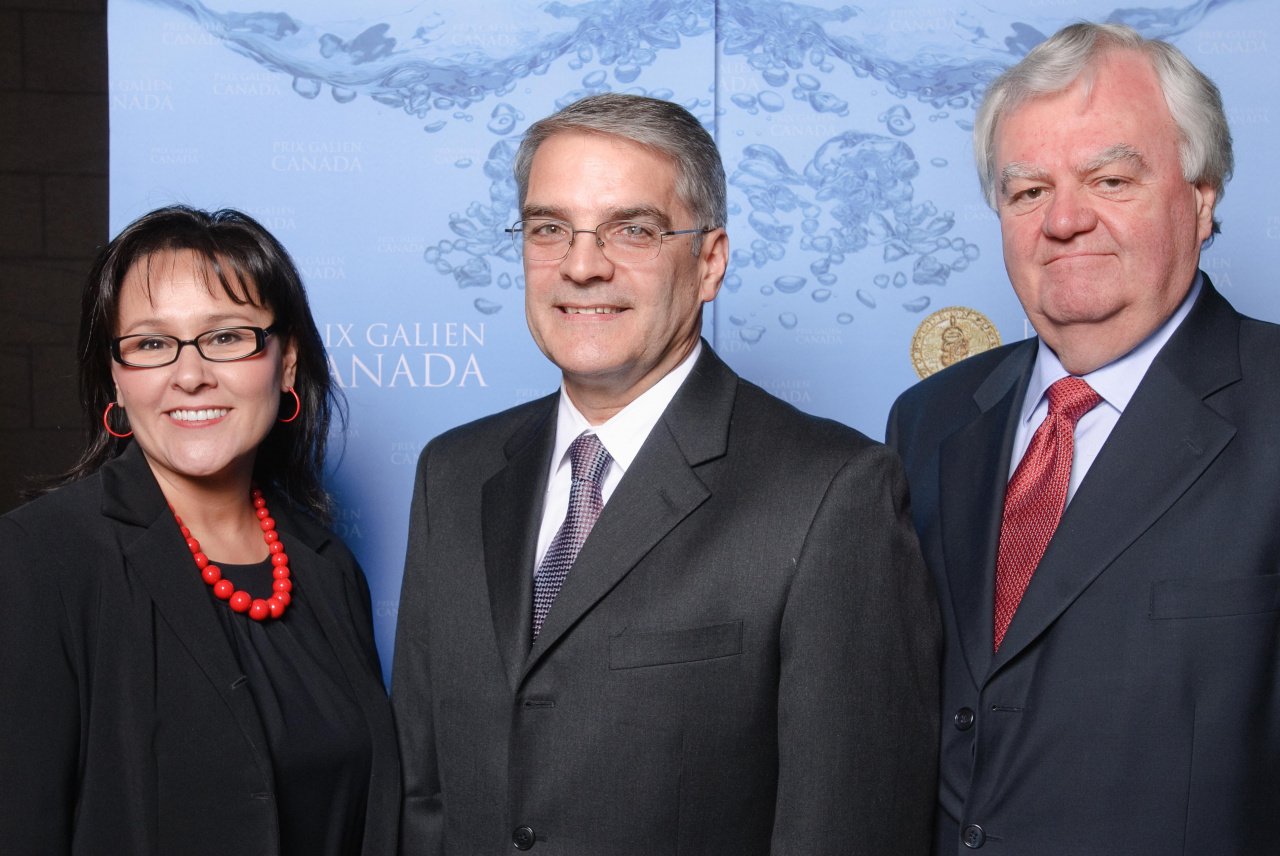 Dr. Brian O'Neill accepts the Prix Galien Canada 2009 Innovative Product Award on behalf of Pfizer Canada Inc with The Honourable Leona Aglukkaq, Minister of Health (left), and Dr. Jacques Gagné, Prix Galien Canada Jury President (right).